"Just Reading The News"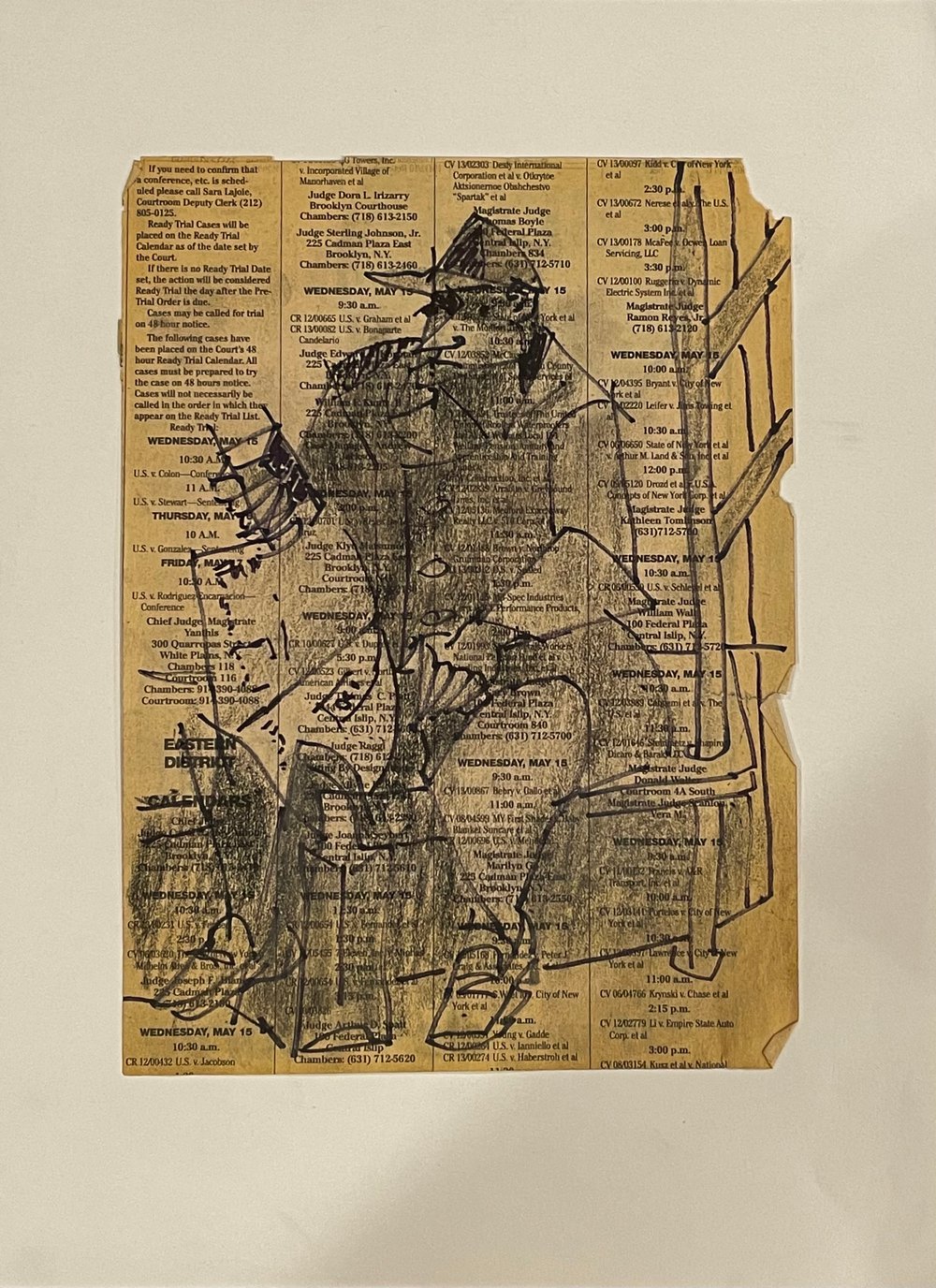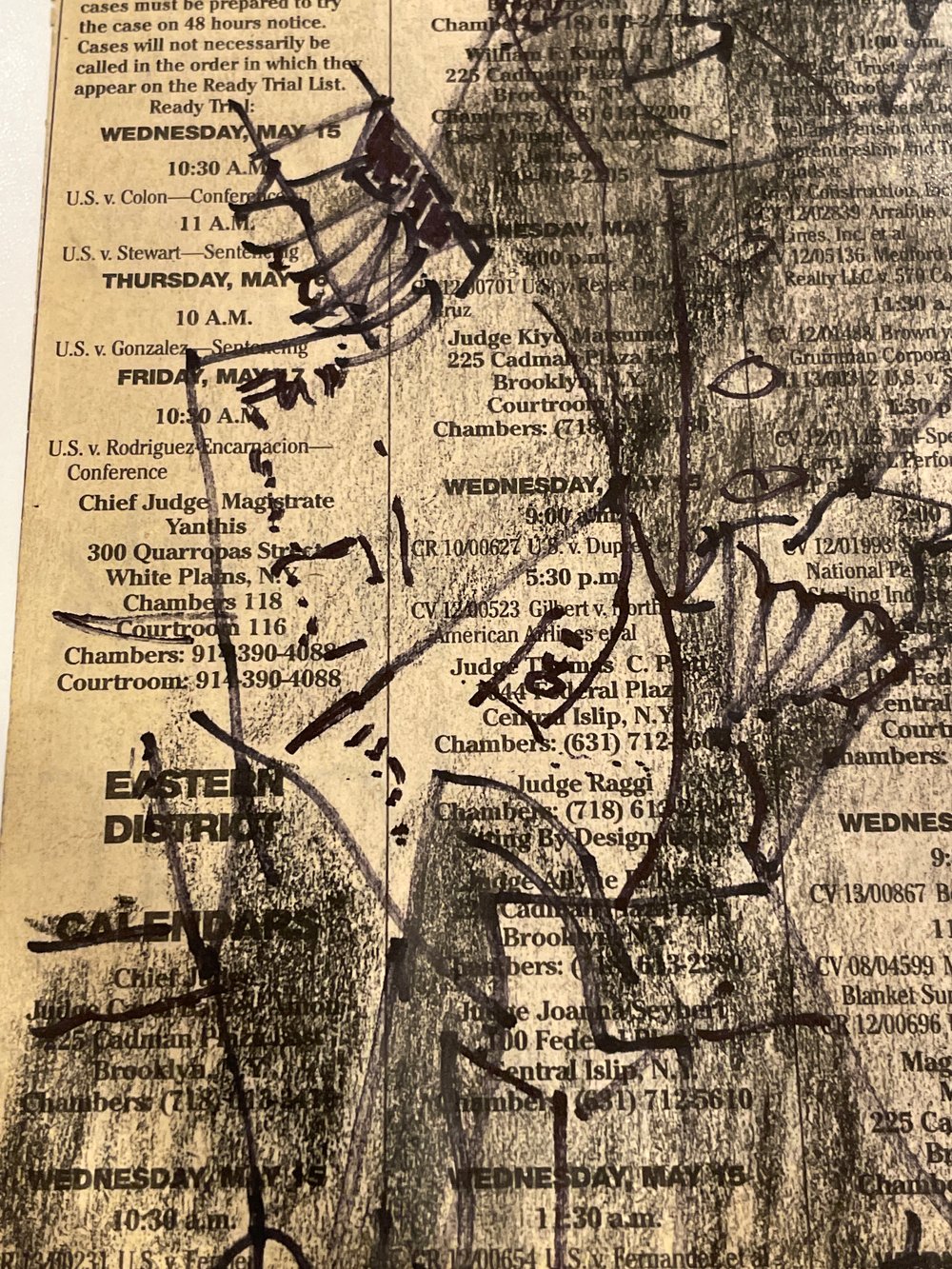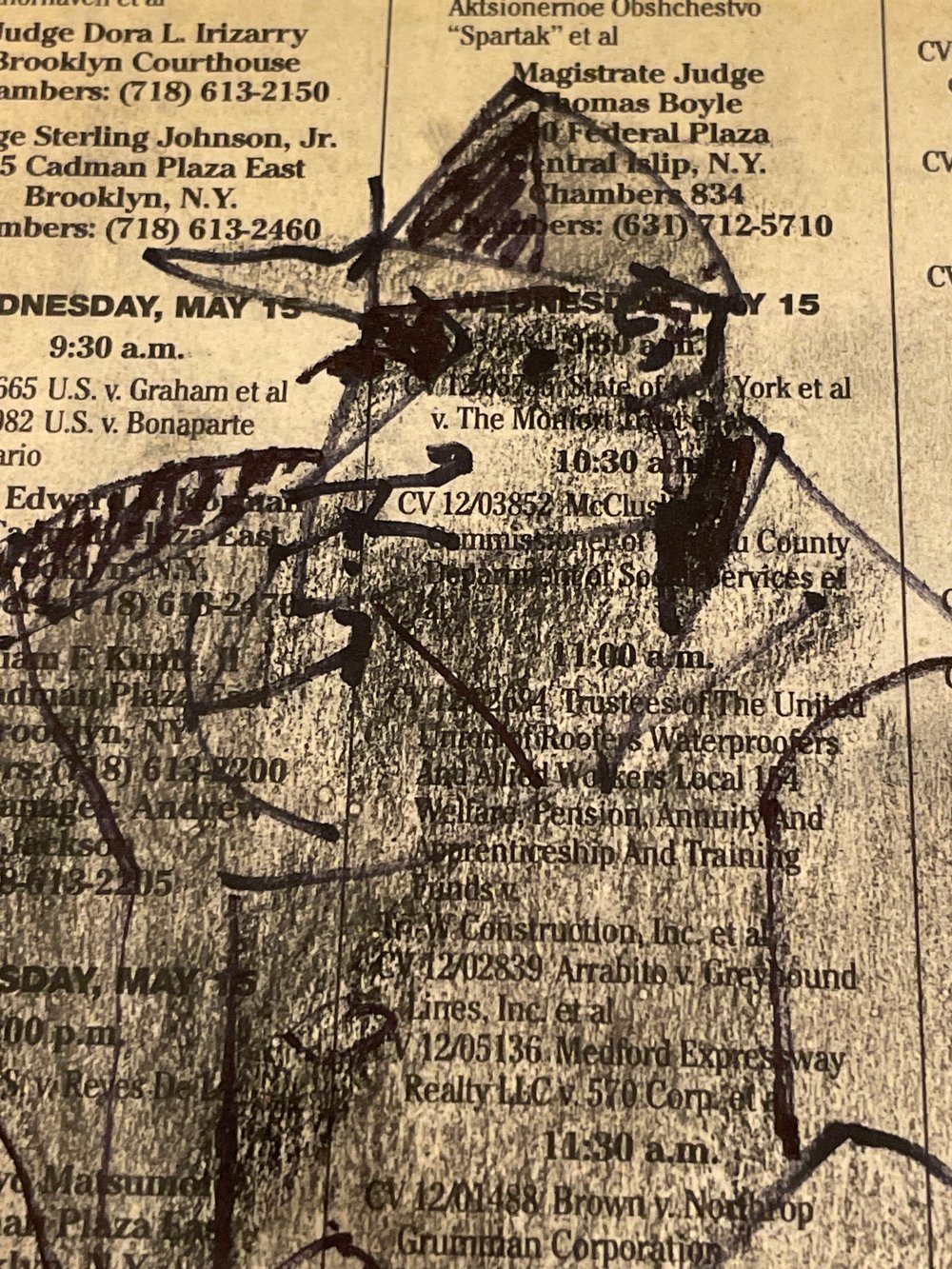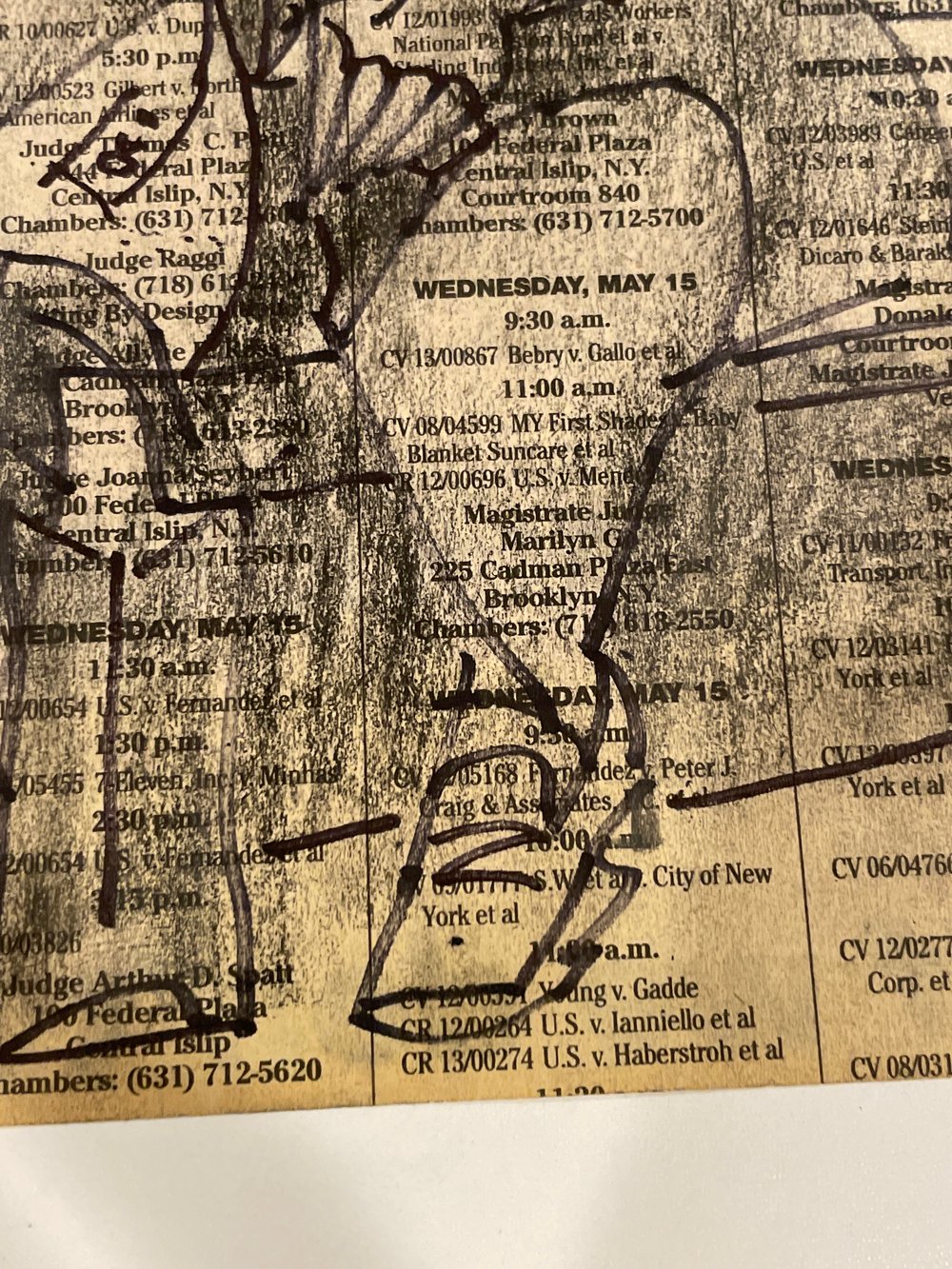 "Just Reading the News" (2015) measures 8 1/2" x 6 1/4" unsigned, unframed. Mat on 11 x 8 1/2" art paper.
An original Hank Virgona subway sketch on the NY Law Journal. This gentleman was reading his newspaper while Virgona sketched him on this newspaper, using a Sharpie. Hank was sneaky…catching these moments in real time. Everyday people on the subway.