"Bench Sitter" (2013)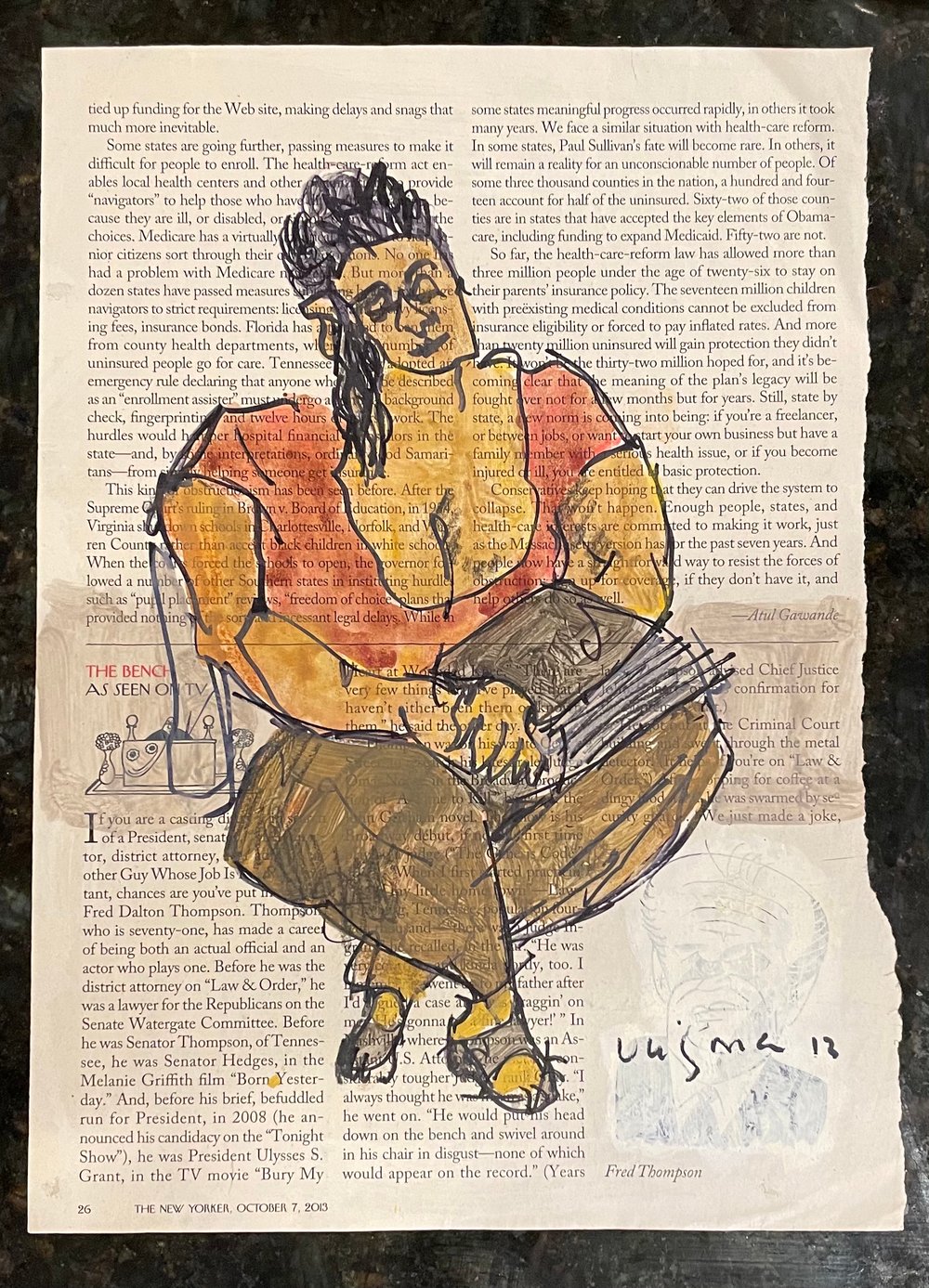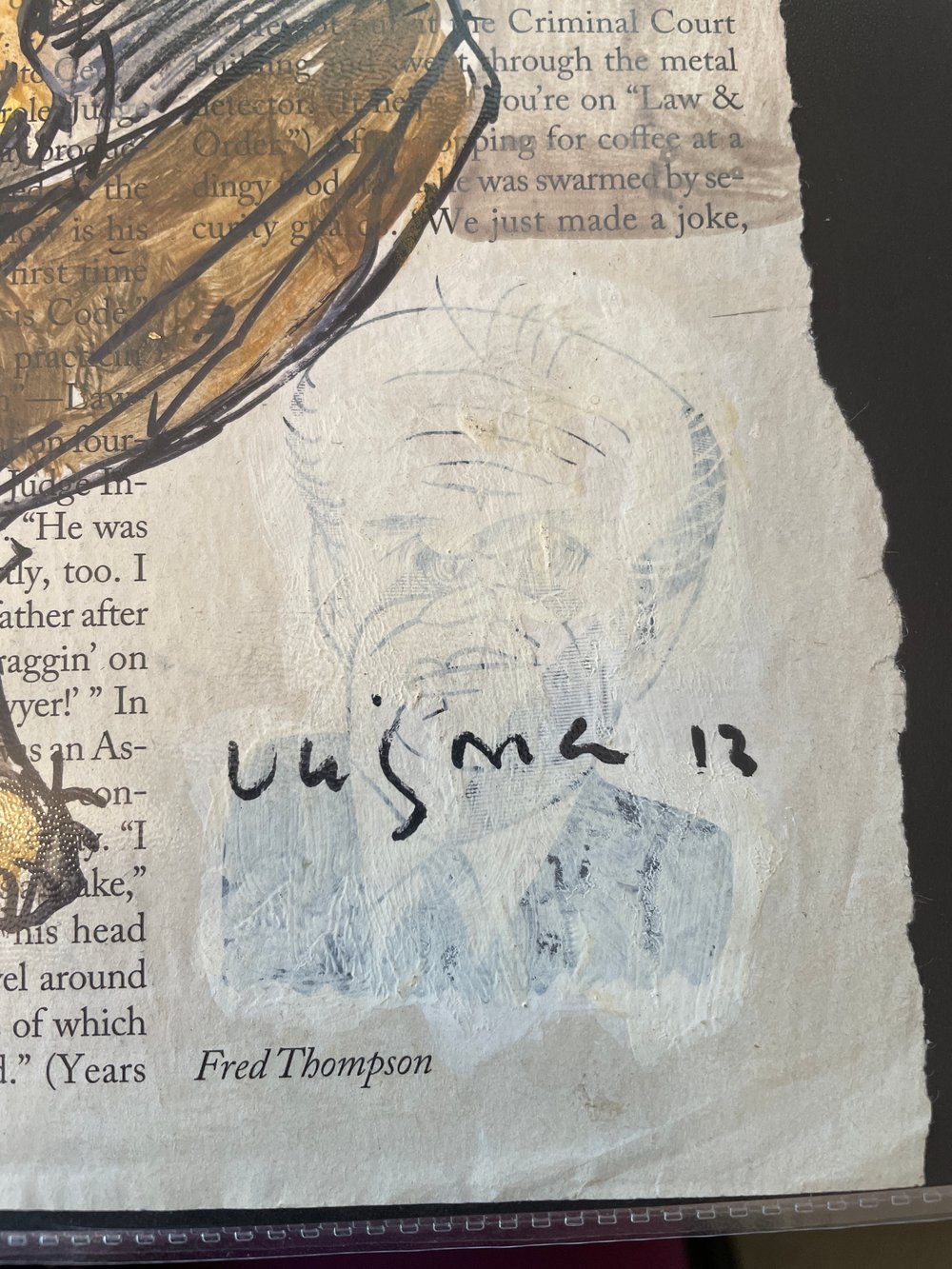 "The Bench Sitter" (2013) measures 10 3/4" x 7 3/4" - signed, unframed.
Another original Hank Virgona subway work painted on page 25 of the October 7, 2013 issue of the New Yorker (see"Baseball is Life" below for it's twin.) She's reviewing her photo portfolio on the way to an interview. She's always been second or third choice, keeping the metaphorical bench warm. Today could be her lucky day! Virgona captured this woman as a beautiful brunette, focused on her work.